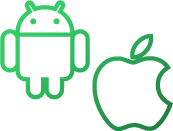 Developed for Android and iOS devices.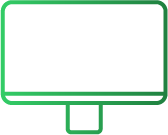 A hub solution will have your guests going one place for room and property information and requests
Disseminate property promotions and information without printing costs.

Instantly display and notify your housekeeping staff with a workflow automation interface and a Makeup Room door icon.

Turning on privacy will illuminate a DND door icon, send all calls to voice mailbox and notify the PMS of the guest room status.

We are taking Go Green to the next level by completely eliminating the printed Go Green sign and digitizing it with a door icon.