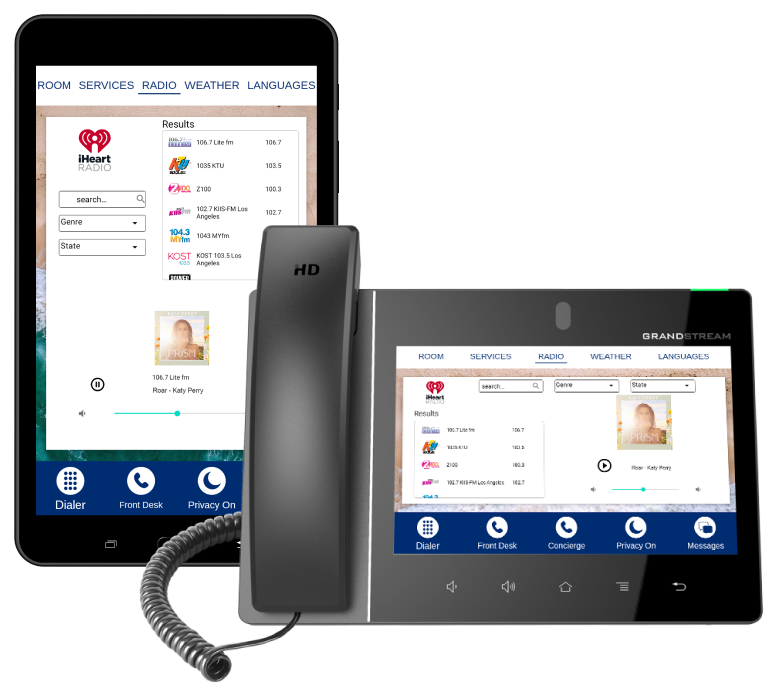 BRING YOUR GUESTS THEIR FAVORITE
MUSIC WITH IHEARTRADIO
iHeartRadio now integrates with Percipia's Latitude app for the guestroom. Offer your guests an elevated music experience of over 1000 live radio stations. They can search for favorite hits via keyword, genre, or state, and wake up to the radio station of their choosing. They will feel right at home with access to their local radio stations.
It's time for your guests to love their radio with iHeartRadio!
SOMETHING FOR EVERYONE
Your guests can listen to music in their hotel room by searching for a live iHeartRadio station by keyword, genre, or state.
Available in light and dark modes
FEATURES FOR IHEARTRADIO WITH LATITUDE
Over 1,000 stations worldwide
No subscription fees
Set Alarm to play Radio
Search by genre, state, or keyword
Volume and playback controls within app
Scroll through Radio stations to view
Available in light and dark mode
Available for Android and iOS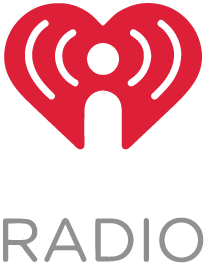 IHEART RADIO FOR LATITUDE MOBILE AND LATITUDE IN-ROOM-DEVICE